Mozambique Stumbles From Drought to Floods
Heavy rains that have pounded the country have wreaked havoc, destroying schools, homes and killing at least 44 people.
Mozambique: Floods Death Toll Hits 44, Schools Closed

News24Wire, 26 January 2017

At least 44 people are now known to have died in Mozambique as a direct result of heavy rains and strong winds since the start of the rainy season, local reports say. Read more »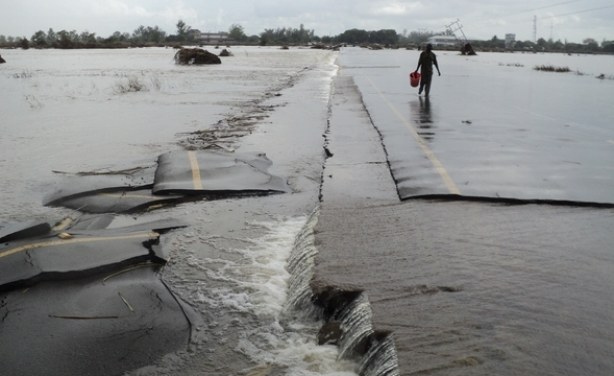 Flooding in Mozambique.
Mozambique: Mozambique Rains - One Dead, Thousands Affected

News24Wire, 19 January 2017

A child died when a building partially collapsed due to heavy rains in Mozambique, where hundreds of families have had to be moved to higher ground after their houses flooded, it… Read more »

Mozambique: Flood Alert On Some Rivers, but Umbeluzi Remains Low

AIM, 13 January 2017

Although several major Mozambican rivers are at or approaching flood alert level, in the far south the Umbeluzi river, on which Maputo depends for its water supply, remains… Read more »

Mozambique: Three People Die in Nampula Storms

AIM, 11 January 2017

Three people have died since Tuesday in storms in the northern Mozambican province of Nampula, reports Thursday's issue of the Maputo daily "Noticias". Read more »
InFocus
The government has declared a state of emergency in the wake of floods that have displaced many people and collapsed bridges in the country's main road network. Read more »