President's Departure - What's Next for Angola?
In a move that has inspired much discussion, President José Eduardo Dos Santos has reportedly confirmed that he will step down in August 2017 after almost four decades in power. Elections are in the same month, but how much change will come to the nation if the current defence minister is Dos Santos's choice of successor?
Angola: Angola Prepares for Life After Dos Santos

Chatham House, 20 February 2017

Angola is following a pattern of gradual democratization but those hoping for rapid and or even radical political change will be disappointed. Read more »

Angola: Over 7 Million Register to Vote

ANGOP, 2 February 2017

More than seven million voters have registered around the country since the operation started on 25 August 2016, thus reaching the figure of the 2012 election at a time there are… Read more »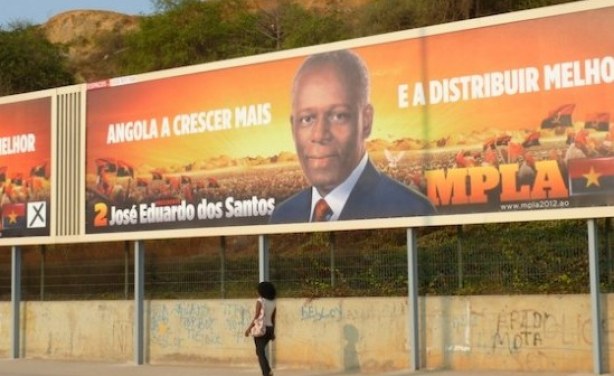 President Jose Eduardo dos Santos.
Angola: Elections Body Gives Nod to Electoral Tasks Plan

ANGOP, 1 February 2017

The National Electoral Commission (CNE) Wednesday approved the Plan of Activities and Timetable for the organisation and execution of tasks, ahead of the country's 2017 General… Read more »

Angola: Ruling Party Prepares For Elections

ANGOP, 2 February 2017

The MPLA Central Committee meets Friday in Luanda under the guidance of the party's president, José Eduardo dos Santos, to assess the proposal for a general methodology for… Read more »

Angola: U.S. Ambassador Calls for Patriotism in Electoral Campaign

ANGOP, 2 February 2017

The US ambassador to Angola, Helen La Lime, advised on Wednesday in Saurimo city, eastern Lunda Sul province, the Angolan political parties to adopt a patriotic and tolerant stance… Read more »

Angola: Population to Told Flock to Voter Registration Posts

ANGOP, 31 January 2017

The deputy governor for the political and social affairs of the central Bié province, Carlos Ulombe da Silva, on Monday in Nhârea, encouraged the members of the civil… Read more »
InFocus
President José Eduardo dos Santos has announced plans to quit active politics. Read more »