Nigerian VP Meets Guinea Bissau Prime Minister
Acting President Yemi Osinbajo has noted the commitment of Nigeria to continue supporting the ECOWAS-led mediation process and the full restoration of peace in Guinea Bissau. Osinbajo also said that the Nigerian government will continue to partner with Guinea Bissau in the areas of economy and security.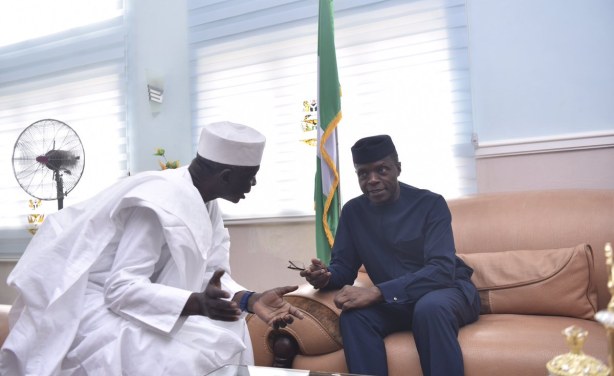 Yemi Osinbajo meets with the Prime Minister of Guinea Bissau General Umoru Sissco Embalo.