Historic Statue of Pharaoh Ramses II Excavated in Egypt
A 3000-year-old statue believed to depict Pharaoh Ramses II has been excavated from the archeological site of Heliopolis in Cairo.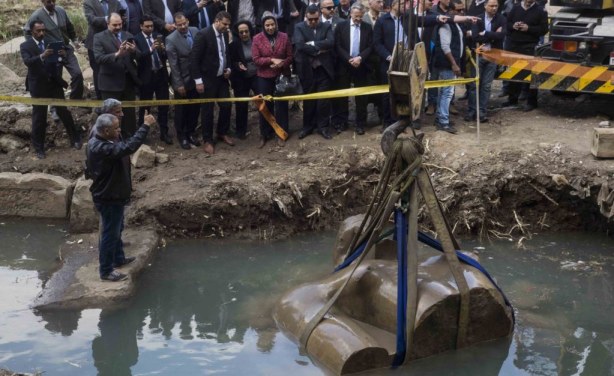 A bulldozer hoists the statue of King Ramses II found at the Matariya area, north of Cairo, Egypt. Read the full Voice of America report about the statue's excavation here.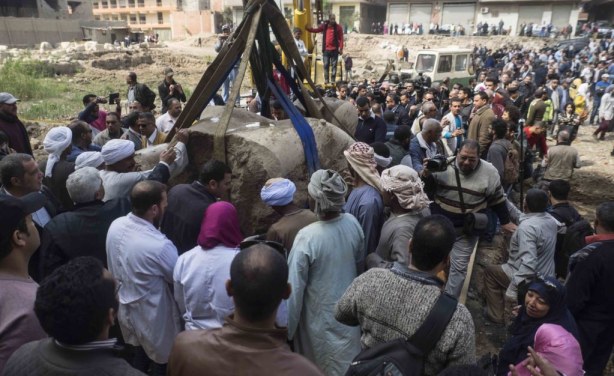 The statue of king Ramses II is 8-meter high and weighs 8.5 tons and made from quartzite stone.