Zimbabwe's #ThisFlag Leader Mawarire Wants His Freedom Back
The political activist and pastor, Evan Mawarire, who is charged with subverting a constitutionally elected government, had applied to the magistrates' court, saying that the state was taking too long to prosecute him. Mawarire is being prosecuted for leading a series of protests against President Robert Mugabe.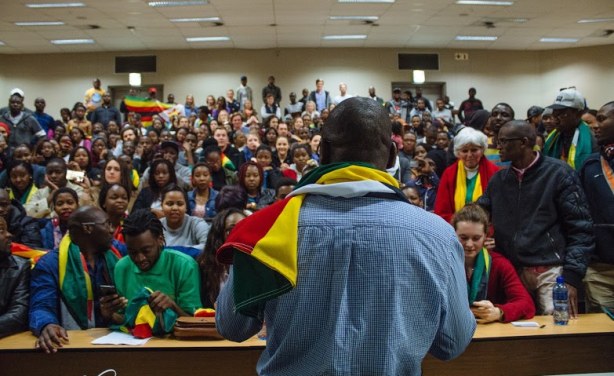 Evan Mawarire addresses students in Stellenbosch (file photo).
InFocus
Forced into exile last year, Evan Mawarire returned and was promptly arrested on charges that include subverting the government and inciting public violence. He has been released ... Read more »

A Zimbabwean court has released Evan Mawarire, the pastor who last year led a surge of protests against President Robert Mugabe. Read more »

Evan Mawarire, the protest pastor arrested in Harare as he returned from exile, "is being held in Chikurubi Prison where convicted murderers are held instead of the normal remand ... Read more »