Emerging U.S. Africa Policy Focuses on Security Issues
American support for democracy, development and health may no longer be policy cornerstones as they have been for all post-Cold War presidents, Democratic and Republican, writes Reed Kramer. At the White House, a former Pentagon Africa counter-terrorism director has been chosen as senior Africa policy aide. No choice has yet been made for the post of Assistant Secretary of State for Africa in the State Department.
Africa: White House Choices Shape Africa Policies

allAfrica, 1 April 2017

Little has been said about Africa policy by the new U.S. President or his administration, but recent announcements and appointments provide an emerging outline of an approach that… Read more »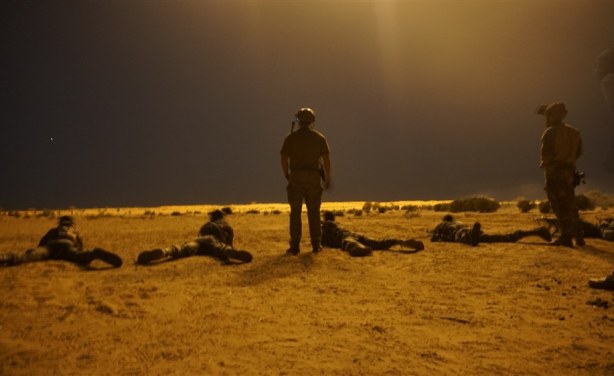 United States special forces train troops from NIger: While Africa policy was not debated during the 2016 campaign, Donald Trump as candidate and president consistently emphasized his commitment to fighting terrorism.
Africa: Will Trump Upend Bipartisan Consensus on U.S.Africa Policy?

allAfrica, 11 November 2016

For Africa, at stake in this election of Donald Trump is the strong bipartisan consensus in Congress that has been the cornerstone of U.S. policy toward the continent for the last… Read more »

Africa: How Might Trump Change Africa Policy?

allAfrica, 17 November 2016

Writing for AllAfrica, Herman J. Cohen, who served as the top United States diplomat on Africa in the Republican administration of the first President Bush, assesses the likely… Read more »

Africa: In Trade with Africa, U.S. Playing Catch-up

VOA, 19 January 2017

The U.S. may be a global superpower, but when it comes to trade and investment in Africa, it lags far behind. China, with $200 billion in trade with the continent, more than… Read more »

Africa: Agoa Faces Uncertain Future - Chinese Benefit More Than Ghanaians

Business Day, 28 November 2016

The African Growth and Opportunity Act (AGOA) is currently facing an uncertain future following the election of Donald Trump, the protectionist US President-elect, who has… Read more »

Africa: U.S. Experts Urge Trump to Engage Africa

allAfrica, 18 November 2016

Top U.S experts who have advised Republican leaders on Africa are concerned about President-elect Donald J. Trump's failure to include any Africans, except Egypt's ruler, in… Read more »