South Sudan Rebels Threaten to Disrupt Oil Production
The Sudan People's Liberation Movement in Opposition says the government is using oil revenue to purchase weapons to kill civilians.
South Sudan: Rebels Vow to Stop Oil Production

VOA, 3 April 2017

The main rebel group in South Sudan is threatening to disrupt oil production in the country, a day after it released three foreign oil workers it kidnapped earlier in the month. Read more »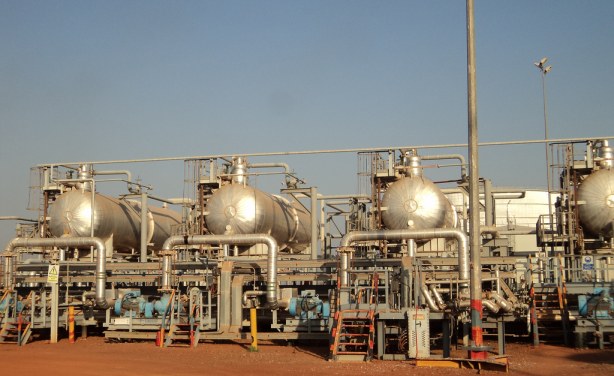 Oil storage facilities at Bentiu, Unity State, South Sudan.
InFocus
A confidential UN report says government is spending oil revenue on weapons as the country descends into a famine largely caused by President Salva Kiir's military campaign. Read more »