Former U.S. President Bush Visits Botswana & Namibia
This is George Bush's seventh visit to the African continent but his first trip to Namibia and second trip to Botswana since he left office. A major focus on the trip was viewing positive outcomes from the multi-million dollar President's Emergency Plan for AIDS Relief (PEPFAR), which the American leader launched in 2003.
Namibia: Geingob Asks Bush to Promote Namibia

New Era, 7 April 2017

President Hage Geingob has requested the former president of the United States of America, George .W. Bush, to promote Namibia in the USA, the world's largest economy. Read more »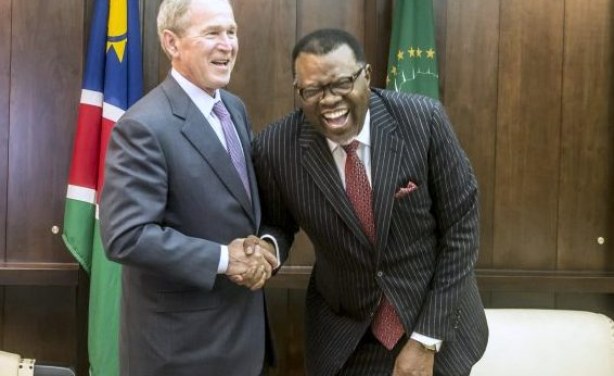 President Hage Geingob shares a laugh while hosting former U.S. President George W. Bush in Namibia.