Why Museveni, Other Leaders Are Keen to Strike Deal On River Nile
The river's catchment area is shared by 10 African countries, known as the Nile Riparian states, and has become a possible political war front.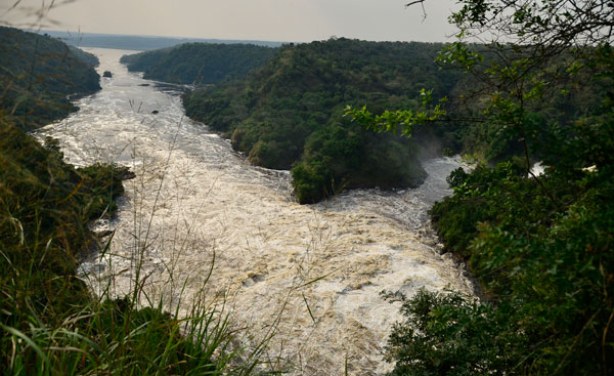 Magnificent. A View of Murchison Falls on the Victoria Nile River in the Murchison Falls National Park in Masindi District.
Africa: Egypt Snubs Nile Sharing Agreement, Asks for More Time

Monitor, 29 March 2017

Egyptian authorities on Monday, yet again, requested for more time to "consult widely" on the terms and implications of the contentious clauses in the new cooperative framework… Read more »

Ethiopia: Cooperation On the Nile - Cornerstone of Win-Win Approach

Ethiopian Herald, 2 April 2017

Ethiopia is constructing one of the biggest dams in the world over the Nile, a major north-flowing river. The Nile's drainage basin, which is 6,853 km long, covers eleven countries… Read more »

Egypt: Sudan and Egypt - No Tolerance for Attempts Seeking to Debase or Disgrace Any Side

SNA, 21 March 2017

The Sudan and Egypt on Tuesday said they reject any attempt seeking to debase or abuse any of the two countries and their peoples no matter what the circumstances, justifications… Read more »
InFocus
The veteran president has said the disagreement between Egypt and other nations on the River Nile is either due to misinformation or not enough discussion. Read more »