Uganda Ends Search for Joseph Kony
The military says the fugitive warlord is now weak and ineffective, and no longer poses any significant threat to the country's security.
Central Africa: Army Ends Pursuit of Joseph Kony

VOA, 20 April 2017

The Ugandan military says it is ending its manhunt for fugitive warlord Joseph Kony after years of chasing him and bands of loyal fighters across Central Africa. Read more »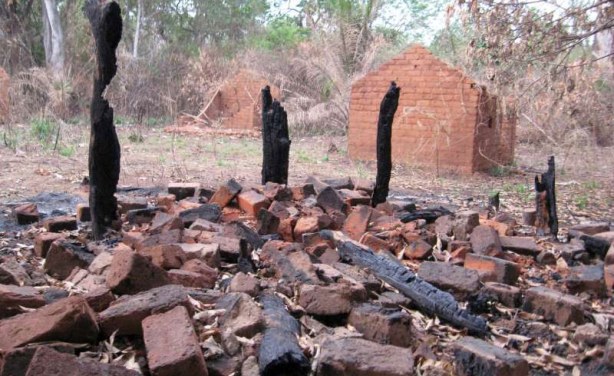 The ruins of a house burn down by the LRA in the Central African Republic (file photo).
InFocus
A new report by an American advocacy group says the leader of the Lord's Resistance Army, Joseph Kony, is losing control over the rebels that for decades have wrought havoc ... Read more »

A day after the U.S. said it will withdraw from the task force chasing the notorious rebel group, the Ugandan military says Lt Michael Omona, an aide to its elusive leader Joseph ... Read more »