What Would Britain's Exit From Europe Mean for Uganda?
This on going debate has only focused on the economic impact of Brexit without taking the social and political impact Brexit will have on Uganda and vice versa, writes Macgyver Mugamba for the Daily Monitor.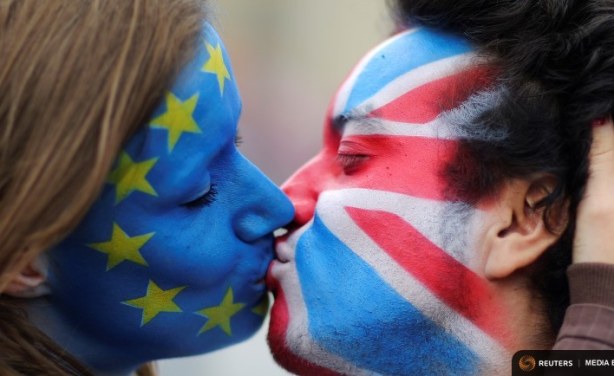 Two activists with the EU flag and Union Jack painted on their faces, kiss each other in front of the Bradenburg Gate to protest against Brexit in Berlin.
InFocus
The United Nations Economic Commission for Africa's report has warned that the local industries will struggle to withstand competitive pressure if the regional countries sign the ... Read more »