Trump Told Africa 'I'm Not Your Uncle'
Ugandan President Yoweri Museveni has praised the U.S. President Donald Trump's America First policies that "will awaken Africans into the reality of their situation and stop the dependency syndrome".
Africa: I Love That Man Trump - Uganda's Museveni

Independent (Kampala), 25 April 2017

President Yoweri Museveni has urged African leaders to stop what he described as ideological meandering. Leaders, he said, should thoroughly discuss and distill positions which can… Read more »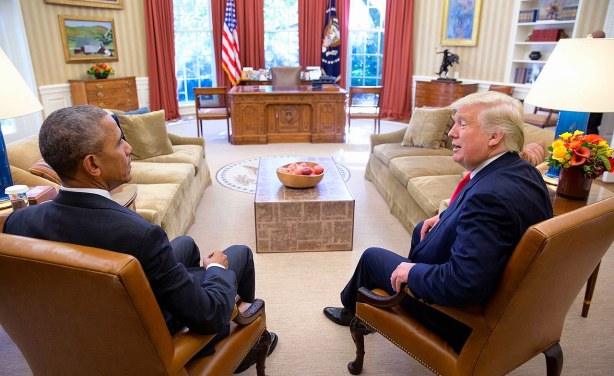 Former U.S. President Barrak Obama and President Donald Trump (file photo).
Africa: Welcome to the Global War On Aid to People in Need of Assistance

Citizen, 25 April 2017

If you've been working in a UK-based aid organisation over the past few years, you might have noticed a new risk appearing in your logframe: what if the Daily Mail goes after my… Read more »

Africa: Fighting Xenophobia & Inequality Together in the Age of Trump

IPS, 19 April 2017

As the world marks 100 days of the Trump Presidency, we can see that we are now in a new era of crisis, that it goes well beyond one man and one country, and that only a profound… Read more »

South Sudan: U.S. Senator Wants Aid Maintained

VOA, 19 April 2017

A top U.S. politician visiting South Sudan says he will urge colleagues to maintain assistance to the country despite severe cuts in foreign aid proposed by the Trump… Read more »

Ethiopia: An Antidote of Dependency, Xenophobia

Ethiopian Herald, 21 April 2017

The year 2016 has sent a clear message to the African continent to sustain rapid economic growth and catch up with the already developed nations. The Brexit, the election of Donald… Read more »
InFocus
The draft budget, if passed, will heavily impact the World Food Programme, a key lifeline organization especially in famine-stricken areas. Read more »