Namibian Music Awards End With a Bang
Gazza emerged the biggest winner who not only channelled his inner Michael Jackson with extravagant dance moves on the stage, but walked away with the most awards including Best Collaboration, Best Album of the Year, Best Male Artist and a well-deserved Special Recognition award.
Namibia: NAMAs End With a Bang

Namibian, 2 May 2017

Walvis Bay heated up last weekend thanks to the Namibian Annual Music Awards (NAMAs), which officially drew to a close last Saturday night. Read more »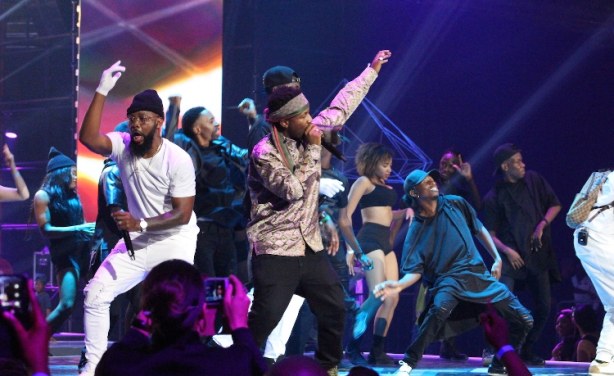 Gazza, Emtee and Saudi performance.