100 Days of U.S President Trump and Still No News for Zimbabwe
U.S. President Donald Trump's silence on relations with Zimbabwe is not helping President Robert Mugabe's government which was hoping for improved relations with the new administration. Relations between the 2 countries took a knock in 2001 when the George W. Bush-led government enacted sanctions against Zimbabwe.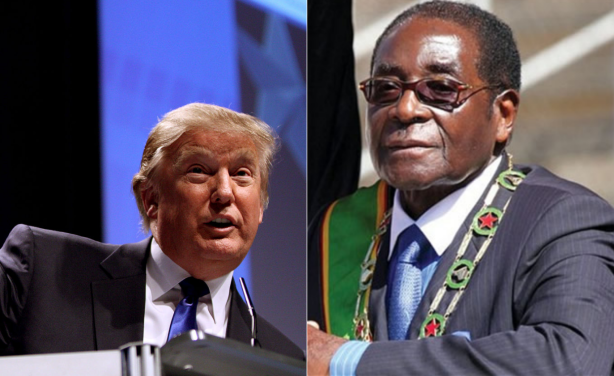 U.S. President Donald Trump and Zimbabwean President Robert Mugabe.
Zimbabwe: Let Trump Prove Himself - Mugabe

The Herald, 20 February 2017

UNITED States President Mr Donald Trump should be given a chance to prove that he is a good leader who can create sound policies that will improve the current world order,… Read more »
InFocus
This follows President Robert Mugabe's continued violation of human rights without regard to protections in the country's constitution. Raising an alarm has been the recent arrest ... Read more »