US Funding Cutback Won't Affect Healthcare in Kenya - Minister
The United States's decision to suspend financial support worth nearly U.S.$2 million is being downplayed by the health ministry in Kenya. "This suspension only affects programme administrative support and does not affect health service delivery to Kenyans," said Health Cabinet Secretary Cleopa Mailu.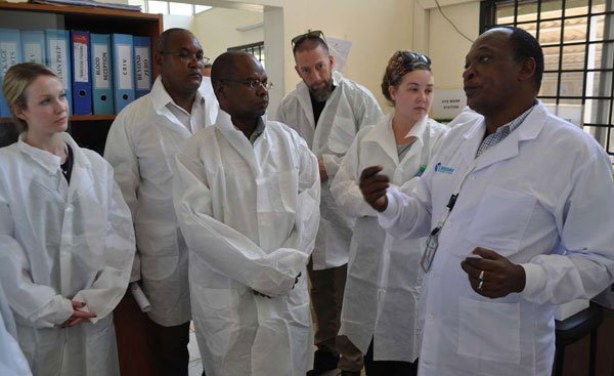 Kilifi County Hospital Laboratory officer Raphael Nella, right, explains how the facility operates to Governor Amason Kingi, centre, and visiting officials from the US congress on October 27, 2016. The officials were inspecting projects funded by World Vision through USAid.
InFocus
US Ambassador to Kenya Robert Godec has said the US government is concerned about whether the money meant for healthcare in Kenya gets to the right people and is used for services ... Read more »