Lesotho 'Ready for Peaceful Election' After Failed Coup
Southern African Development Community facilitator and South African Deputy President Cyril Ramaphosa has been mandated to ensure "a multi-stakeholder national dialogue" between his majesty King Letsie III, Prime Minister Phakalitha Mosisili and the Independent Electoral Commission ahead of Lesotho's national elections on June 3.
Lesotho: Lesotho 'Ready to Hold Peaceful Election'

News24Wire, 11 May 2017

Deputy President Cyril Ramaphosa, who is also the Southern African Development Community (SADC) facilitator, has reportedly expressed confidence that Lesotho will hold a peaceful… Read more »
Video
Publisher:

Publication Date:

11 May 2017

SADC Facilitator Deputy President Cyril Ramaphosa is expected to visit Lesotho on Tuesday ahead of the mountain kingdom's June 3 election. Ramaphosa ... see more »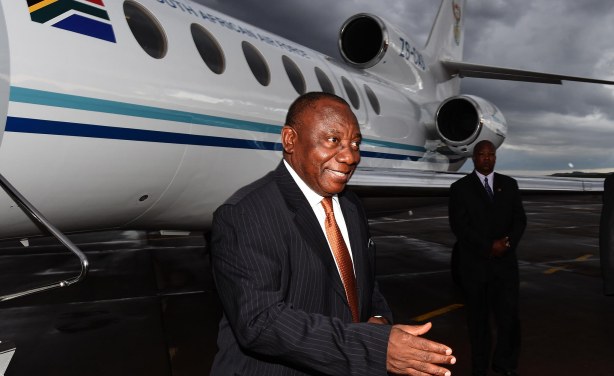 Deputy President Cyril Ramaphosa arrives in the Kingdom of Lesotho (file photo).
InFocus
South Africa's Deputy President Cyril Ramaphosa, who was sent to Lesotho for talks with King Letsie III, Prime Minister Phakalitha Mosisili and his government coalition partners, ... Read more »

South Africa's Deputy President, Cyril Ramaphosa, is travelling to Lesotho to mediate in the political crisis after the leaders agreed to bring the country's election date forward ... Read more »