Kenya Set to Benefit from China's U.S.$124bn Silk Road Project
At a summit in Beijing, Chinese President Xi Jinping announced that his country will cobble together a massive budget for the world's most ambitious infrastructure project.
Kenya: It's a New Day, Africa Only Interested in Win-Win Deals - Uhuru

Capital FM, 15 May 2017

President Uhuru Kenyatta was on Sunday keen to make the point that any partnerships Kenya enters into must serve the interests of its people. Read more »

Kenya: Uhuru Gets Seat At the Table in What Pundits Say Is Rise of New World Order

Capital FM, 15 May 2017

The Round Table came into existence in the time of the legendary King Arthur; the idea behind it being that when he and his knights sat around it, they would sit as equals; there… Read more »

Kenya: President Kenyatta Praises China's Vision of Interconnected World

Nation, 15 May 2017

China's vision of an interconnected world with enhanced trade supports the African desire for shared prosperity, President Uhuru Kenyatta has said. Read more »

Kenya: What Kenya Hopes to Gain From China Belt and Road Forum

Capital FM, 14 May 2017

Transport Cabinet Secretary James Macharia is in visibly high spirits as he looks out at the Beijing skyline and says, "in five years this will be us." Read more »

Kenya: Government Plans to Launch More Road and Rail Projects

Nation, 14 May 2017

Kenya will continue relying on Chinese and other foreign firms to work on major projects until local contractors become efficient. Read more »

Kenya: Kenya Set to Gain From China's Infrastructure Projects

Nation, 14 May 2017

Kenya expects to get significant funding from China for major infrastructure projects, which are part of the Silk Road Economic Belt and the 21st Century Maritime Silk Road… Read more »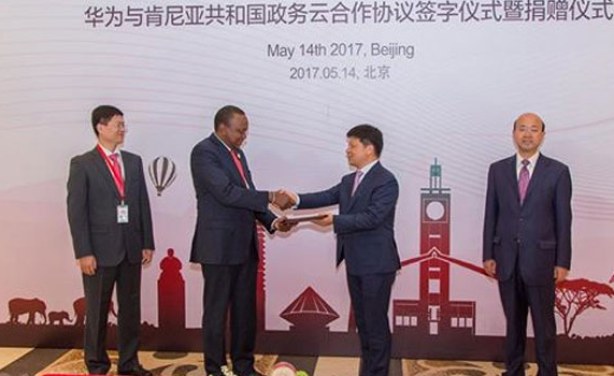 President Uhuru Kenyatta at the Belt and Road Forum for International Cooperation at the China National Convention Centre (CNCC) in Beijing.