South African Hostage in Mali Marks 2000 Days in Captivity
The release of Stephen McGowan, who was abducted along with Swedish national Johan Gustafsson by al-Qaeda operatives in Mali in November 2011, has been an ongoing effort for non-governmental organisation Gift of the Givers.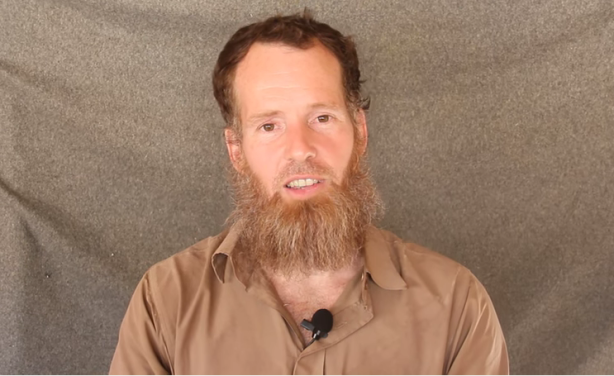 Screenshot of a video released in December 2015 delivering proof of life for South African citizen Stephen McGowan. McGowan was abducted by al-Qaeda operatives in Mali during November 2011.
Video
Publisher:

Publication Date:

21 November 2016

On the eve of Stephen (pronounced Steven) McGown's 5th year in captivity. Humanitarian Aid organisation, Gift of the Givers, says negotiations to ... see more »
South Africa: Having Stephen Home Would Be Best Christmas Gift - SA Hostage's Dad

News24Wire, 2 December 2015

If South African hostage Stephen McGown returns home by Christmas, it will be a great gift to his father, who celebrates his birthday on December 25. Read more »

South Africa: I Hope to Be Home Soon - SA Hostage in Mali

News24Wire, 2 December 2015

A South African man who has been held hostage in Mali for four years, has expressed hope that he would see his family soon, in a video released to the organisation Gift of the… Read more »

South Africa: New Video Emerges of South African Held Hostage in Mali

News24Wire, 2 December 2015

A new video, described as "absolutely credible and realistic", has been released of two hostages being held in Mali, including South African Stephen McGown, the Gift of the Givers… Read more »
Video
Publisher:

Publication Date:

1 December 2015

Our press release on 24 November 2015 confirmed that we had made contact with Al Qaeda in Mali. They were holding two hostages, South African, Stephen ... see more »

Publisher:

Publication Date:

25 November 2015

The al-Qaeda militants in Mali who kidnapped South African Stephen McGowan has made further contact with the Gift of Givers this afternoon. McGowan ... see more »