Somali Fishermen Complain About Illegal Vessels - Video
The resurgence of piracy has been largely blamed on illegal fishing along the country's coastline.
Kenya: Curbing Resurgence of Somali Piracy

Nation, 24 April 2017

Somali piracy, off the Horn of Africa, was once estimated by the World Bank to cost global trade billions of dollars, and to harm the fragile economies of countries in the region. Read more »
Video
Author:

Mohammed Adow

Publisher:

Publication Date:

25 May 2017

Somali fishermen complain about illegal vessels. see more »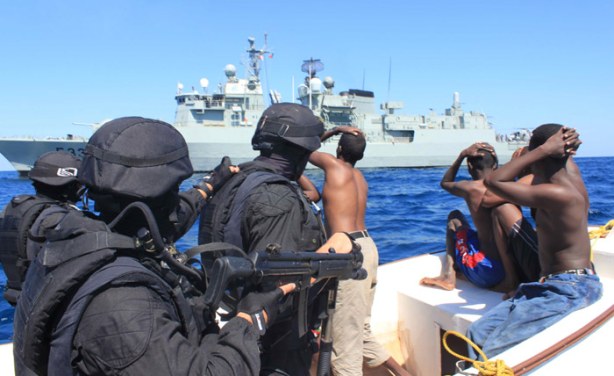 Somali pirates at the coast (file photo).