Africa is Not Poor, its Wealth is Being Stolen
We must change the way we talk and think about Africa. It's not about making people feel guilty, but correctly diagnosing a problem in order to provide a solution. We are not, currently, "helping" Africa. Africa is rich. Let's stop making it poorer, writes Nick Dearden for Global Justice Now.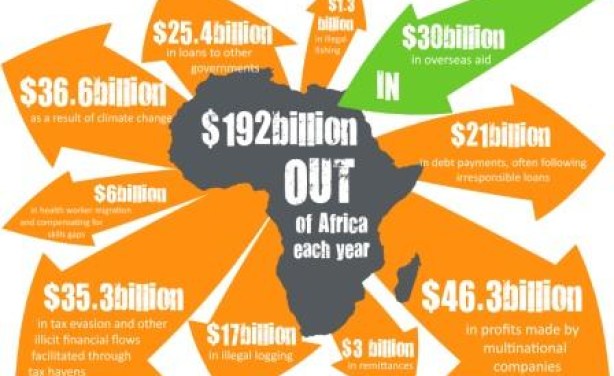 The relationship between development aid and capital flows from Africa.
Documents
Publisher:

Global Justice

Publication Date:

24 May 2017

Africa is rich - in potential mineral wealth, skilled workers, booming new businesses and biodiversity. Its people should thrive, its ... see more »