South African Opposition Party Opens Criminal Case Against Zuma
Democratic Alliance leader Mmusi Maimane says the decision was made in response to reports about leaked emails allegedly substantiating claims of inappropriate ties between the Gupta business family and government ministers.
Video
Publisher:

Publication Date:

30 May 2017

The DA has formally requested National Assembly Speaker Baleka Mbete to establish an Ad Hoc Committee to probe relations between certain ministers, ... see more »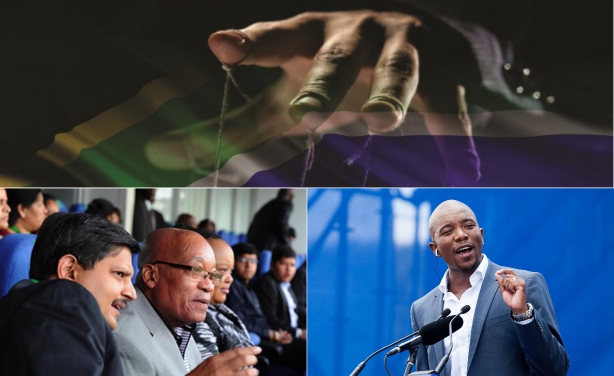 Top: Title image of former Public Protector Thuli Madonsela's "State Capture" report. Bottom-left: Atul Gupta and President Jacob Zuma. Bottom-right: Democratic Alliance leader Mmusi Maimane.
InFocus
The Constitutional Court will hear the Economic Freedom Fighters' bid to have President Jacob Zuma impeached on September 5. The party took National Assembly Speaker Baleka Mbete ... Read more »

President Jacob Zuma has once again survived his political party debating his removal from office. It was the latest in many motions and debates calling for his recall this past ... Read more »