Chinese Minister Defends Kenya's New SGR Railway
China's vice-minister for Foreign Affairs Zhang Ming has rubbished social media claims that locomotives on the new standard gauge railway are refurbishments of old models. He also says the project is an investment that will bring long-term rewards to Kenya, despite accusations that Nairobi borrowed too much for it.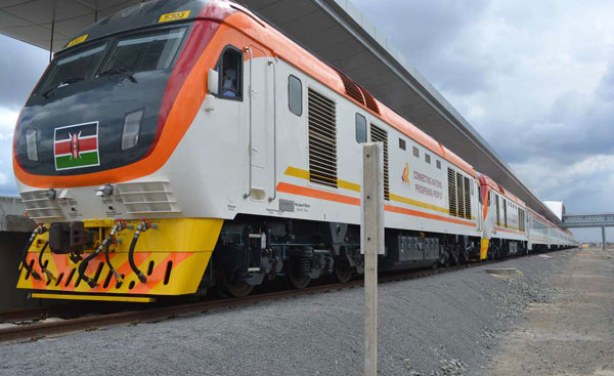 A new train at the Nairobi terminus on May 29, 2017.
Kenya: New Railway Ultimately Beneficial - Chinese Minister

Nation, 2 June 2017

Beijing has come to the defence of the Jubilee administration against accusations that Nairobi is borrowing beyond its ability to set up projects like the standard gauge railway. Read more »

Kenya: Cartels, Interests Almost Killed SGR Project - Official

Nation, 1 June 2017

Cartels and interest groups nearly crippled the construction of the Standard Gauge Railway (SGR), the Chairman of the Kenya Railway Corporation claimed as the country launched the… Read more »

Kenya: Posta to Test Bus Service for SGR Train Passengers

Nation, 1 June 2017

Posta will over the next one month run a pilot project to provide last-mile connections for standard gauge railway (SGR) passengers, the latest bid in the company's efforts to… Read more »

Kenya: The Day the Lunatic Express Gave Way to the Madaraka Express

Capital FM, 1 June 2017

"Harambee, Harambee, Tuimbe Pamoja... ,"went the tunes as history was being made. Read more »

Kenya: Likely Negative Consequences of SGR Construction for Wildlife

Nation, 1 June 2017

The new standard gauge railway linking Mombasa to Nairobi is without a doubt the most important transport project in the country since the building of the first railway in the… Read more »
InFocus
Kenya's President Uhuru Kenyatta and assorted diplomats and politicians joined over 1 000 ordinary Kenyans in taking the first trip on the new - and expensive - standard gauge ... Read more »