Lesotho Waits for Results After Polls Close
The weekend's election is being seen as a two-horse race between old rivals Pakalitha Mosisili and Thomas Thabane, who have both served as prime minister. The results, due out this week, are expected to lead to a coalition government, with Thabane, 77, seen as the narrow favourite to emerge as the winner.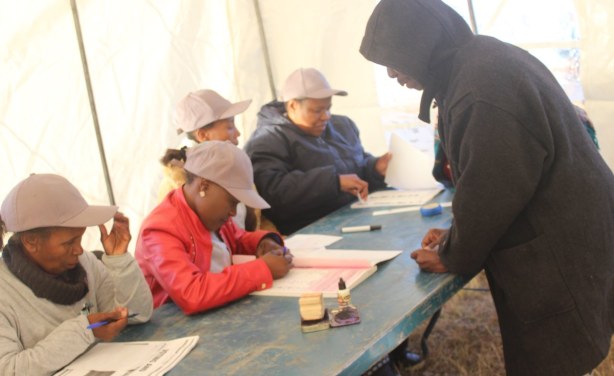 Officials assist a voter in Lesotho.
InFocus
Opposition candidate Machesetsa Mofomobe believes that: "It's an election that, if Lesotho is not saved from the grip of the current regime, it's all over with, Lesotho". Read more »

Lesotho's election chief announced the Electoral Commission's readiness for Saturday's polls by growling out the words of the Frank Sinatra song, "I did it my way." The election in ... Read more »