Mugabe Off to Oceans Summit, But Zimbabwe Is Landlocked
Now derisively referred to as the "airborne" president in some circles, President Robert Mugabe has chartered his ultra-luxurious aircraft yet again, this time to attend a UN summit on oceans in New York. Accompanied by a high-level delegation including his wife Grace, Mugabe's trips cost millions of dollars.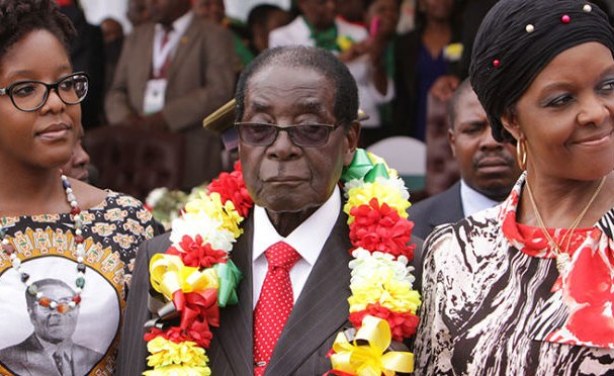 The Mugabes (file photo).
InFocus
President Robert Mugabe continues globe-trotting while the majority of Zimbabweans continue to grapple with unabating daily shortages of basic commodities. As if that isn't enough, ... Read more »