Britain Charges Ex-Wife of Former Liberian President
Agnes Reeves Taylor, who lives in London, faces four allegations dating back to 1989, when forces loyal to then rebel leader Charles Taylor launched their first attack on Liberian territory.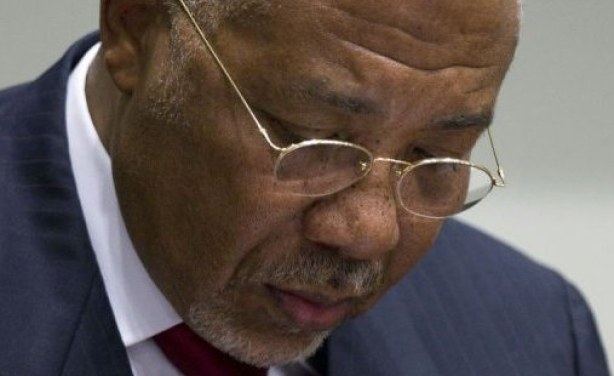 Charles Taylor was Liberia's president from 1997 to 2003. He was convicted in The Hague in 2012 of war crimes, including terrorism, murder, rape and using child soldiers.
InFocus
Yassah Zoe Taylor has said her father is not the kind of person people perceive him to be. She made the comment while pledging her support to one of his former allies who is now ... Read more »

Former chairman Theophilius C. Gould of the National Patriotic Party has warned partisans of the party to stop mentioning the name of the former first partisan Charles Taylor in ... Read more »