Fishing Subsidies Must Go, Says UN
UN bodies will be asking countries that provide their fishing industries with subsidies to make that information available so that the incentives can be removed or reduced. "For the majority of fisheries subsidies, there is a strong correlation with overcapacity and overfishing," the bodies say.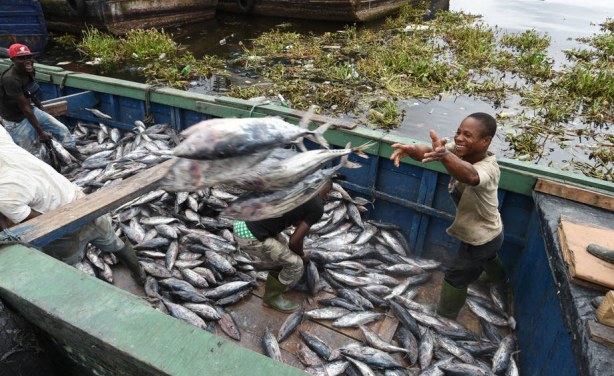 Fishermen offloading tuna at the industrial fish port of Abidjan, Côte d'Ivoire.
Liberia: EU 'Criticizes' Executive Order #84

NEWS, 29 May 2017

Weeks after President Ellen Johnson-Sirleaf issued Executive Order #84 for the regulation of Liberia's fishing industry, the European Union (EU) has expressed concern over the… Read more »

Tanzania: Govt Subsidies Available Soon for Fishermen's Groups

Daily News, 18 September 2016

Director of Training for Fisheries Education and Training Agency (FETA), Mr Ambakisye Simtoe, in a bid to increase efficiency, has advised fishermen in the country to form groups… Read more »

Africa: Illegal Fishing Hurting Continent's Fisheries

East African, 16 March 2016

The best net is the one that catches the most fish, said Kofi Nyamegbe, in a low and steady voice as he stared into the ocean, where lots of fishing boats dotted the horizon. Read more »