Lesotho Prime Minister Resigns After Losing Election
The Lesotho government has issued a press release saying that the country's King Letsie III accepted the resignation of Prime Minister Pakalitha Mosisili following the June 3 election. Mosisili has been asked to "hold fort" until the induction of the new prime minister Thomas Thabane. Thabane won the election at the weekend but failed to gain an outright majority in parliament, previous reports have said. He will now form a coalition government.
Documents
Author:

allAfrica

Publisher:

Publication Date:

9 June 2017

A press release from the Lesotho government, announcing the resignation of prime minister Pakalitha Mosisili. see more »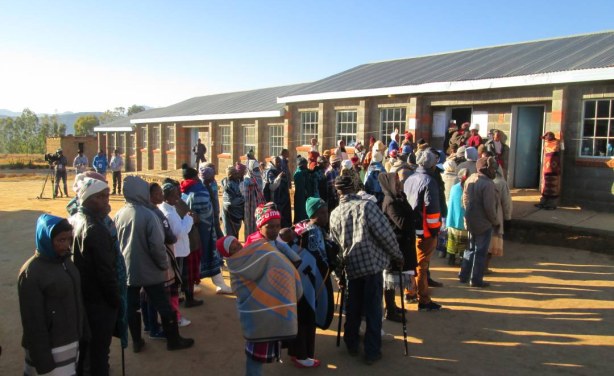 Voters braced the chilly morning weather to vote at Malumeng Primary School, in Thabana-Morena constituency.
InFocus
The Independent Electoral Commission has announced the final tally for National Assembly seats. The All Basotho Convention is the biggest winner, with 47 constituency seats and one ... Read more »