Could Tanzanian Singer Diamond be Hinting at End of His Marriage?
The popular musician shared a photo of his wife, Ugandan socialite Zari, in a compromising position in a spa pool with a male companion. Zari hit back almost immediately with what she said were the original photos of the spa date, saying the man in question was an uncle to her children.
Uganda: The End? Zari Drops Diamond's Name from Daughter

Nation, 12 July 2017

Tanzanian bongo star Diamond Platinumz and his wife Zari Hassan have once again given a clear indication that their marriage is on the rocks. Read more »

Tanzania: What's Troubling Diamond Platnumz?

New Times, 16 June 2017

On Monday, Instagram was ablaze after a fight between Ugandan socialite Zari Hassan and her baby daddy, Tanzanian superstar Diamond Platnumz, ensued. The two exchanged in a serious… Read more »

Tanzania: Diamond and Zari - Rocky Beginnings, Rockier Union

Nation, 14 June 2017

The blogosphere has been awash with rumours since Monday about cracks in the union of celebrity couple Diamond and Zari, who are seen, in some quarters, as the African version of… Read more »

Tanzania: Diamond Flies to South Africa to Reunite with Zari After 'Cheating' Storm

Nation, 13 June 2017

Tanzanian artist Diamond Platinumz has rekindled his love with baby mama Zari Hassan a day after publicly insinuating a possible break up. Read more »

Tanzania: Diamond Platinumz Hints at Dumping 'Cheating' Zari

Nation, 13 June 2017

Bongo star Diamond Platinumz on Monday appeared to put the final nail in the coffin for his marriage to Ugandan socialite Zari Hassan when he shared a photo of her in a pool spa… Read more »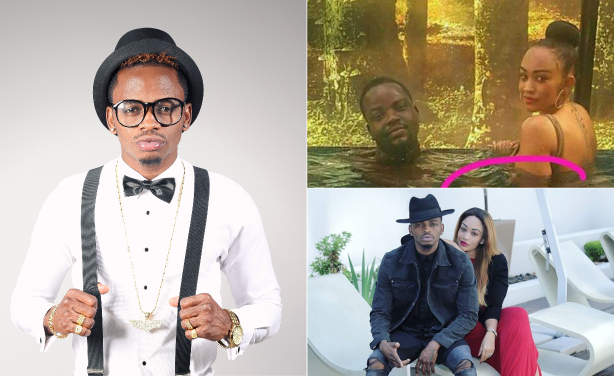 Tanzanian musician Diamond Platinumz. RIGHT: Socialite Zari Hassan with the unidentified man.