#AlbinismAwarenessDay - They Are Not Albinos, They Are Human
As the world marks International Albinism Awareness Day with an aim to stop the high levels of stigma and brutality against people with albinism all over the globe, Africa reflects on the superstitious misconceptions that continuously put lives at risk. The belief that albinism may be contagious or that their body parts have magical powers shows the ignorance in some societies.
Africa: Factbox - People With Albinism Face Poverty, Abandonment, Danger and Death

Thomson Reuters Foundation, 13 June 2017

The average person with albinism in East Africa dies by age 30 from skin cancer, and only 2 percent of people with albinism live to age 40 Read more »

Malawi: Poor Criminal Justice System Fuels Attacks On People With Albinism

CSJNews, 13 June 2017

A new wave of attacks on people with albinism is raging in Malawi due to prevailing superstitious beliefs and systemic failures in criminal justice system, a human rights body has… Read more »

Africa: Statement On International Albinism Awareness Day

EASS, 13 June 2017

Persons with albinism face bullying, prejudice and violence in many parts of the world. In certain regions, erroneous beliefs and myths, heavily influenced by superstition, have… Read more »

Malawi: Group to Commemorate International Albinism Awareness Day

Malawi News Agency, 7 June 2017

The Association of Persons with Albinism (APAM) will on June 13 join the international community in commemorating International Albinism Awareness Day at Nkolimbo ground in Ntcheu… Read more »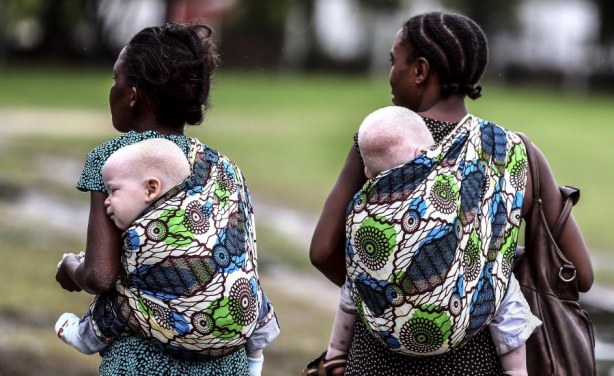 (File photo).
InFocus
Thando Hopa has been signed to Audi as the new face of their Audi Q2 #Untaggable campaign. The aim of the campaign is to motivate people to embrace and break stereotypes of ... Read more »

A Place For Myself follows a young Rwandan girl, Elikia, who suffers from albinism and who has to endure discrimination and stigma when she enrolls in primary school. Gradually she ... Read more »

Although albinism itself does not need to be treated, the associated skin and eye problems often do. The scarcity of the vital sunscreen creams has been a struggle for the ... Read more »