South Africa, Botswana Clash Over Diamonds
Mining Giant De Beers has been denied permission by South Africa's Minister of Mining Mosebenzi Zwane to take rough diamonds to Botswana's diamond trading company for aggregation. This is the process whereby rough diamonds from De Beers operations in South Africa, Botswana, Namibia and Canada are mixed. It is a shocking development as the minister provided no reasons for his decision.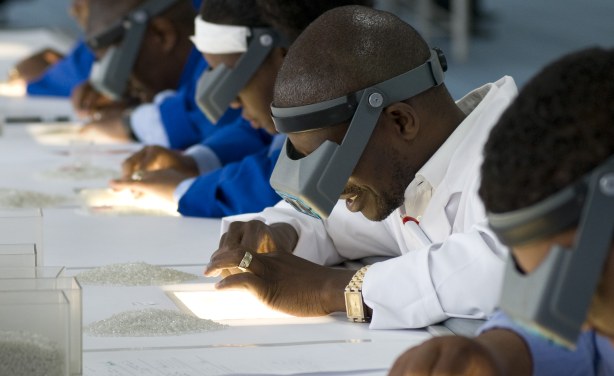 Diamond sorting in Botswana.