Zimbabwe Minister Adding to Fears of Mugabe Dynasty?
President Robert Mugabe's nephew and Minister of Youth, Indigenisation and Economic Empowerment Patrick Zhuwawo says he's waiting for treasury to release U.S.$10 million to a bank he established. Zhuwawo appointed Mugabe's daughter, Bona, as one of the directors.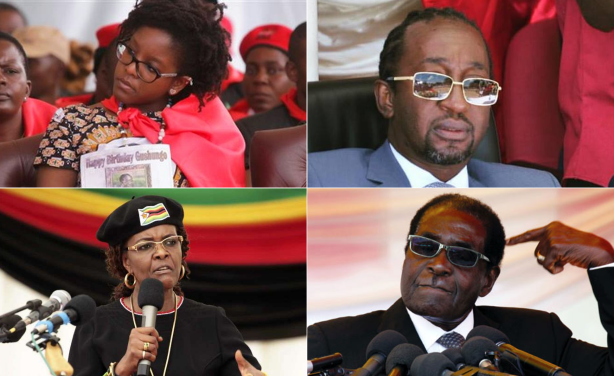 Bona Mugabe, Patrick Zhuwawo, Grace Mugabe and President Robert Mugabe (file photo).
InFocus
President Robert Mugabe's only daughter, Bona, has been named to the board of a new bank in her second high-profile appointment in a week. Responding to calls to reverse the ... Read more »

Controversial actor and producer Silvanos Mudzvova has said that this was being done to make sure artistic products are "silenced". The state media reports that an 11 member board ... Read more »

President Robert Mugabe's son-in-law, Simba Chikore, has been appointed chief operating officer of the struggling state airline - drawing a flurry of criticism. Read more »