MPs Suspension - Is Zambia's Democracy Heading Downhill?
Months after the country's Conference of Catholic Bishops decried what they said was a dictatorial regime by President Edgar Lungu's government, a coalition of civil society groups have arrived at the same conclusion. This follows the suspension of 48 MPs from the opposition for boycotting President Edgar Lungu's state of the nation address.
Zambia: Lungu Mum on Suspended Opposition MPs

Zambia Reports, 16 June 2017

President Edgar Lungu has declined to give his position on the suspension of 48 UPND Members of Parliament by Speaker of the National Assembly Patrick Matibini. Read more »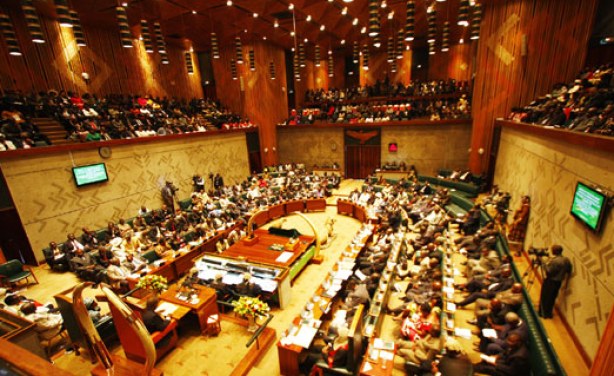 Zambia's parliament.
InFocus
Lawmakers from the United Party for National Development boycotted President Edgar Lungu's address in protest against his contested electoral victory. Their leader, Hakainde ... Read more »