Nigerian Athlete Okagbare's Wig Falls Off During Competition
Blessing Okagbare had the wardrobe malfunction during a track and field meeting in Oslo. Whether the mishap played its part in her finishing seventh is unclear, but the 28-year-old laughed it off on her Instagram account...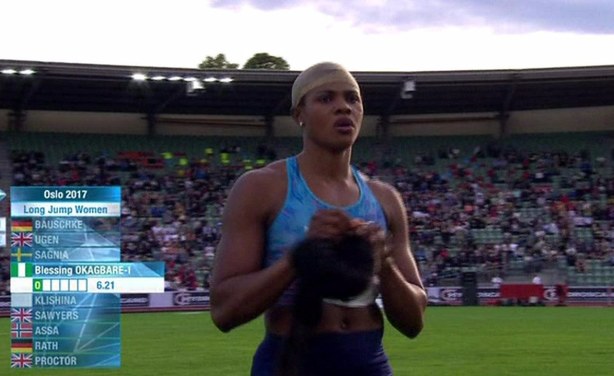 Blessing's wig falls off during long jump.
Video
Author:

IAAF Diamond League

Publisher:

Publication Date:

15 June 2017

Blessing Okagbare of Nigeria had a bit of an accident during her first long jump attempt. see more »