Was Hichilema Arrested for Disrespecting Zambian President?
The ruling party has on several occasions said that Hakainde Hichilema, leader of the opposition United Party for National Development, was disrespectful to the president - and now Hichilema's former deputy Canisius Banda says the same.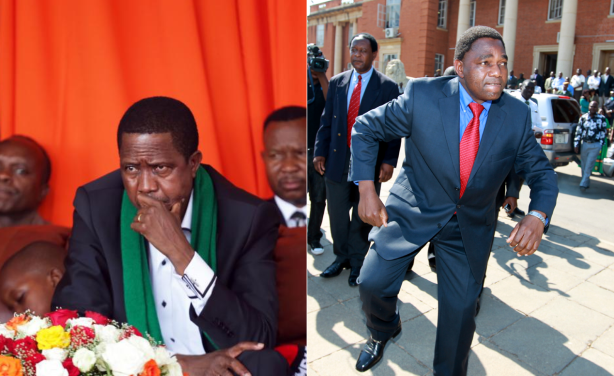 President Edgar Lungu and opposition leader Hakainde Hichilema (file photo).
InFocus
Months after the country's Conference of Catholic Bishops decried what they said was a dictatorial regime by President Edgar Lungu's government, a coalition of civil society groups ... Read more »