Namibian Icon Toivo ya Toivo Remembered in South Africa
At a memorial service hosted by the Nelson Mandela Foundation in Johannesburg, praise was heaped on the late Herman Andimba Toivo ya Toivo, described as a selfless hero and fierce opponent of tribalism, corruption and greed by many. A co-founder of his country's independence movement, Toivo was one of the 36 Namibian freedom fighters arrested by the South African apartheid police on terrorism charges, spent 16 years imprisoned on Robben Island, where his steadfastness earned him the admiration of Nelson Mandela.
InFocus
Along with the late South African freedom fighter Nelson Mandela, Andimba Toivo ya Toivo was incarcerated on the notorious Robben Island Prison, where he was imprisoned for a ... Read more »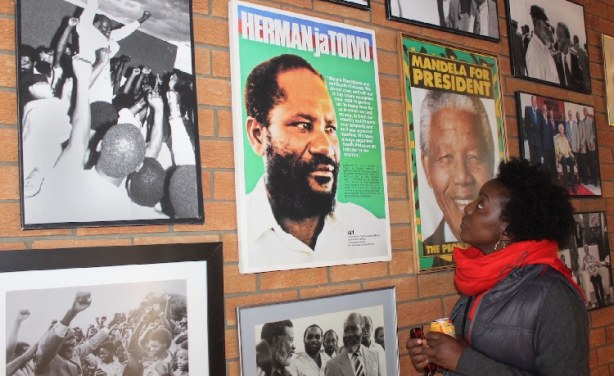 Naita Hishoono, one of the former 'GDR kids', views photos of Andimba Toivo ya Toivo at his house.