Support Grows for Indicted Anti-Corruption Angolan Journo Marques
The Angolan government is facing growing criticism for the June 20 indictment of award-winning investigative journalist Rafael Marques de Morais. The indictment follows publcation on his anti-corruption watchdog website, Maka Angola, of an article alleging illegality by the attorney general to act as a property and real estate developer in addition to his legal duties. The Human Rights Foundation in New York added its condemnation, and U.S. House Speaker Paul Ryan in a Tweet called on Angola to "drop the prosecution of Rafael Marques de Morais and Mariano Bras Lourenco." Bras Lourenco republished articles produced by Marques' Maka Angola in the weekly newspaper O Crime.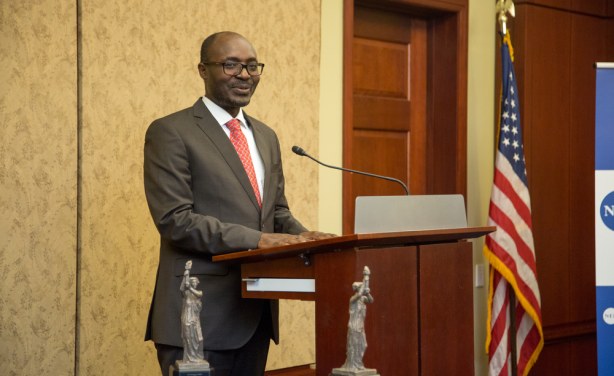 Angolan Journalist Rafael Marques accepting the National Endowment for Democracy's 2017 Democracy Award.