No Famine, But Millions on the Brink in East Africa
The UN and other humanitarian partners say the accepted technical definition of famine no longer applies in some parts of South Sudan and Somalia but the situation still remains dire.
InFocus
The UN says the worst is over but warns food shortages still loom and could result in a catastrophic situation if international support wanes. Read more »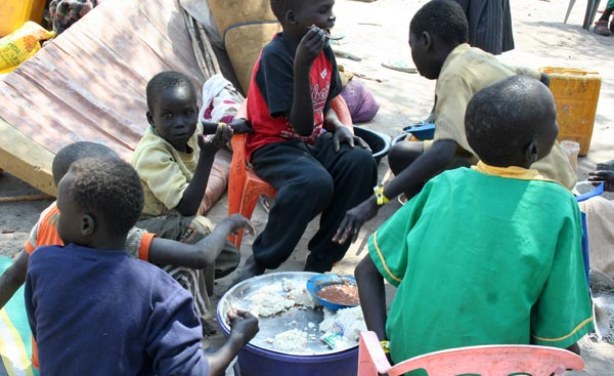 South Sudan refugee Children eating food.