South Africa's Presidential Battle - Ramaphosa vs Dlamini Zuma?
As the ruling African National Congress's presidential elective conference looms, things seem to be heating up, particularly between the Deputy President Cyril Ramaphosa and former AU commission chairperson Nkosazana Dlamini-Zuma.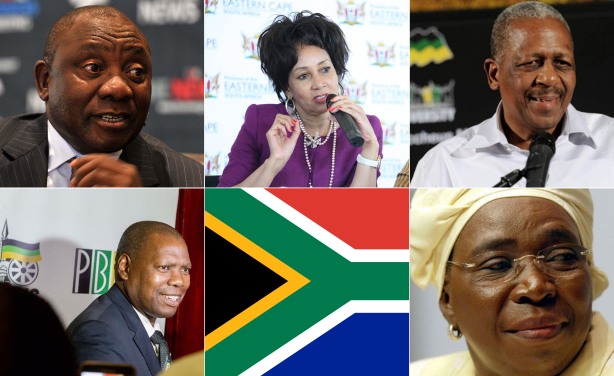 Deputy President Cyril Ramaphosa, Human Settlements Minister Lindiwe Sisulu, NEC member Mathews Phosa, ANC Treasurer-General Zweli Mkhize and Nkosazana Dlamini-Zuma former AU chairperson.
InFocus
Former African Union Commision chairperson Dr Nkosazana Dlamini-Zuma has appealed to her supporters and African National Congress Youth League president Collen Maine to ensure she ... Read more »

An extended National Working Committee meeting of the ruling African National Congress has rejected calls for President Jacob Zuma to step down after Deputy President Cyril ... Read more »

Mathews Phosa, the former treasurer-general of the African National Congress has accepted his nomination for the presidency of South Africa. He is an attorney, a former premier of ... Read more »