Jimi Wanjigi - The Rich Man 'Quietly Controlling Kenya'
Investigations by the Nation have revealed that Jimi Wanjigi is one of the driving forces behind the formation of the National Super Alliance, which brings together Raila Odinga, former Vice-President Kalonzo Musyoka, and former Cabinet ministers Moses Wetang'ula and Musalia Mudavadi.
Kenya: Meet Jimi Wanjigi, a Feared Oligarch

Nation, 25 June 2017

Of all the audacious things that National Super Alliance supremo Raila Odinga has done in a long career packed with bold political moves, his friendship and alliance with uber… Read more »

Kenya: The Covert Life of Jimi Richard Wanjigi

Nation, 26 June 2017

Jimi Richard Wanjigi is the poster child of what is broken about the Kenyan dream — the burning desire to accumulate a fortune, by whatever means. Read more »

Kenya: How Jimi Wanjigi Makes Billions at Taxpayer's Expense

Nation, 26 June 2017

For a man who manufactures nothing of note and offers no service to humanity beyond cutting deals and fixing tenders, the Kenyan taxpayer has gifted Mr Jimi Richard Wanjigi a fairy… Read more »

Kenya: Why Jimi Wanjigi Fell Out With Uhuru

Nation, 26 June 2017

Individuals who attended the book launch of former Agriculture minister Maina Wanjigi's autobiography, The Shepherd Boy, at the Serena Hotel on December 9, 2013, might not have… Read more »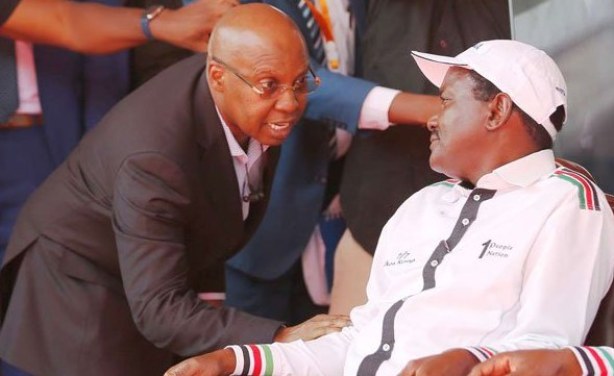 Businessman Jimi Wanjigi (left) talks to Nasa co-principal Kalonzo Musyoka during a rally at Uhuru Park (file photo).