Why Summit On River Nile Ended With No Deal
The summit convened to provide an opportunity for all 10 countries using the River Nile waters to agree on how to equitably use the resource. However, the first signs that all was not well emerged when news filtered through that Sudanese President Omar al-Bashir and his South Sudan counterpart Salva Kiir would skip the event, writes Abubaker Mayemba & Johnson Taremwa for The Obsever.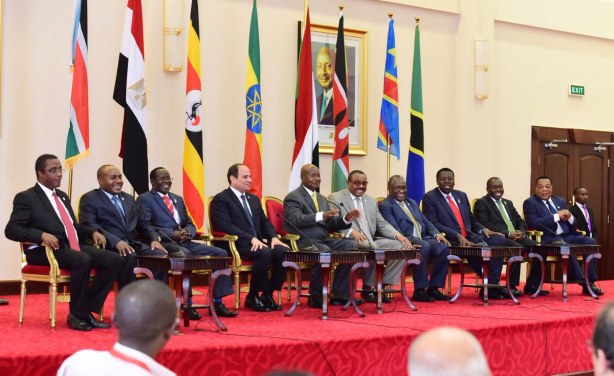 Ugandan President Yoweri Museveni says to secure River Nile, countries must industrialize.
InFocus
The two leaders have both confirmed their attendance at the make-or-break Nile Basin States Summit in Kampala. The conference is expected to bring to an end the conflict over a new ... Read more »

The tension between Sudan and Egypt, which has led to import bans, deportations and a blame game, has brought the relationship between the two countries to a tipping point, ... Read more »

The Egyptian Foreign Minister, Sameh Shoukry is set to meet President Yoweri Museveni to discuss management of the River Nile water which is a cause for contention in the region ... Read more »