Magufuli Meets Energy Experts From Ethiopia
The president says the team is in the country to share experiences in dam construction. Ethiopia has recently constructed one of the largest dams in the region and Tanzania is eyeing a mega electricity dam in Stiegler's Gorge to produce over 2000MW of power.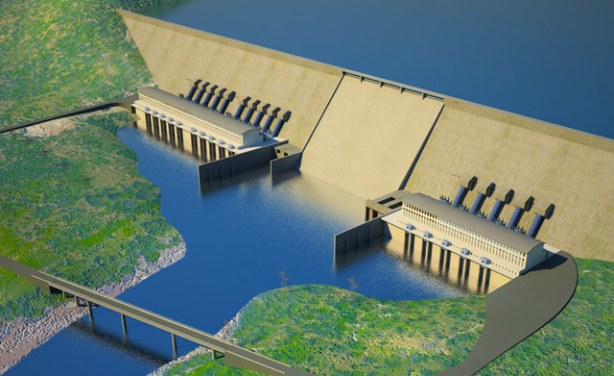 Artist's impression of the Renaissance Dam, under construction on the Blue Nile in Ethiopia.
Tanzania: New Selous Hydropower Plan to Go On

Citizen, 28 June 2017

Despite concerns from environmental experts on the construction of an hydroelectric power dam at Stiegler's Gorge in Selous Game Reserve, yesterday President John Magufuli met with… Read more »
InFocus
The trip has fullfilled a promise by the Ethiopian Prime Minister, Hailemariam Desalegn, to bring a team of dam experts to help in the implementation of Stiegler's Gorge ... Read more »