The Man Who Recorded Ethiopia's #OromoProtests
It was late 2015 when Endalk Chala began documenting deaths in his home country of Ethiopia, scouring Facebook, Twitter, and blogs to piece together who had died and where. The protests were largely by Oromo people who were against a proposal to displace them from their ancestral land due to a plan to expand the capital, Addis Ababa.
InFocus
"Despite the global spotlight my protest attracted, the killings, imprisonment and harassment of my people by Ethiopian security forces have only worsened," the exiled athlete ... Read more »

It is now eight months into the country's state of emergency, imposed in October 2016 to crush the biggest protests in 25 years. The unrest started in the Oromia region in 2015 ... Read more »

Frustrations have grown for many due to what's deemed gross governmental oppression. But almost everyone agrees that for now, with the state of emergency in place, there's not much ... Read more »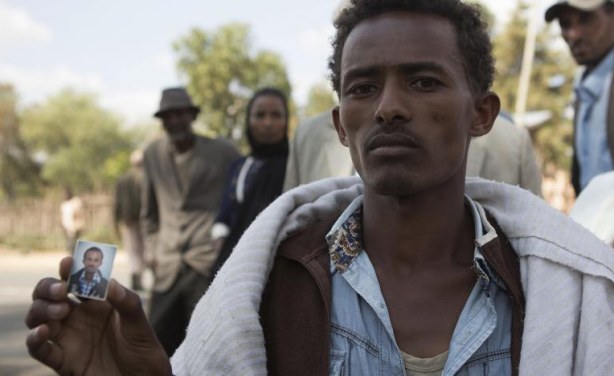 Peaceful Protesters Gunned Down in Ethiopia during widespread protests in the Oromia region. The protests started in November 2015.