South Africa: Gupta's Cast Shadow Over ANC Policy Conference
Day one of the ANC's conference in the Nasrec Expo Centre left the glass both half empty and half full for supporters of President Jacob Zuma, when the G-word was said for all to hear. At the same time, it left Deputy President Cyril Ramaphosa's stronghold badly divided, writes Daily Maverick's Carien Du Plessis.
South Africa: Wrap - the ANC Policy Conference So Far

News24Wire, 3 July 2017

The ANC's 5th policy conference is currently underway at the Nasrec Expo Centre in Johannesburg. The conference started on Friday, and continues until Wednesday. Read more »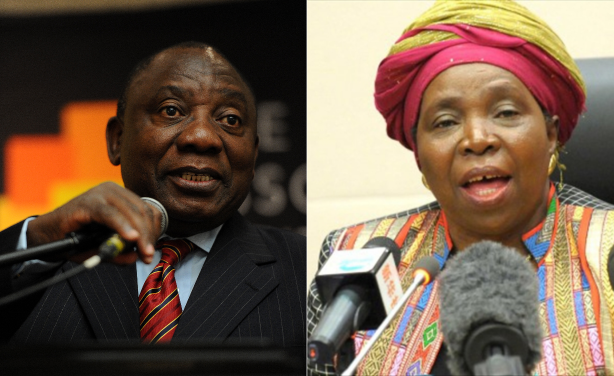 Left: Deputy President Cyril Ramaphosa. Right: Former African Union Chair Nkosazana Dlamini-Zuma.
South Africa: ANC Social Transformation Policy - a Critical Analysis

Democracy Works, 30 June 2017

The primary cornerstones of social transformation include nation building and social cohesion, sports and recreation, social development, water and sanitation, as well as adequate… Read more »

South Africa: ANC Policy Conference - Gupta Appearance Lays Bare Divisions

Daily Maverick, 1 July 2017

Day one of the ANC's conference in the Nasrec Expo Centre left the glass both half empty and half full for supporters of President Jacob Zuma, when the G-word was said for all to… Read more »

South Africa: ANC Policy Conference Survival Kit - Ten Tips On What to Pack

Daily Maverick, 30 June 2017

You have made it through all the vetting, branch bun fights, and sucked up to the right people. Heck, you even got a T-shirt to show for it. Now you're on your way to the ANC… Read more »
InFocus
President Jacob Zuma says that the ruling African National Congress's six-day policy conference must be used to build unity within the embattled party which is dealing with high ... Read more »