Zimbabwean White Farmer's Employees 'Want Him Back'
More than 150 farm-workers and their families have been left homeless following a forceful eviction of their employer, a white commercial farmer. Armed riot police stormed Lesbury Farm, threw out Robert Smart and allegedly demolished farm workers' houses to make way for Bishop Trevor Manhanga.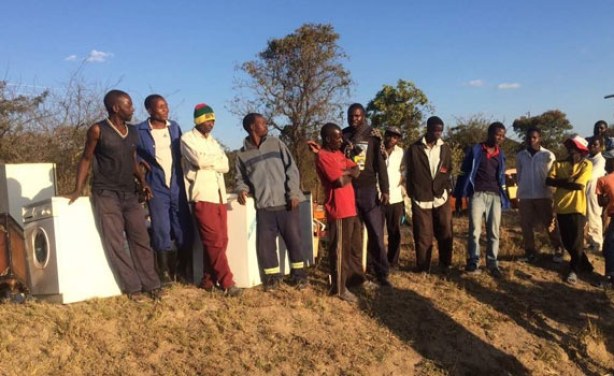 Some of the workers guarding Robert Smart's property.
InFocus
The remaining white commercial farmers should vacate their properties and relocate to "Borrowdale in Harare where they can relax and play golf" to make way for landless youths, the ... Read more »