South African Govt's Muted Response to ICC's Bashir Ruling
The Portfolio Committee on International Relations and Cooperation says it has noted the ruling of the International Criminal Court on the matter involving the government and President Omar Al-Bashir of Sudan. The government had tried to withdraw from the international body but it was deemed unlawful by the South Gauteng High Court in March 2017.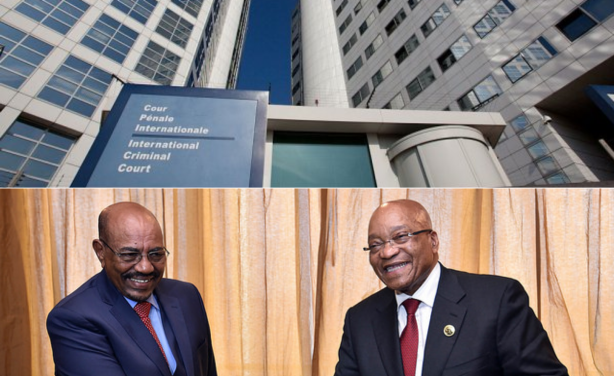 Top: International Criminal Court in the Hague. Bottom: President of Sudan Omar Al-Bashir, left, and South African President Jacob Zuma, right.
InFocus
South Africa will appear before the Pre-Trial Chamber of the International Criminal Court to argue why the Hague should not make a finding of non-compliance against the country ... Read more »

The International Court of Justice at The Hague has ruled that South Africa's failure to arrest visiting President Omar al-Bashir was in breach of South Africa's obligations under ... Read more »