Is Rwanda's Presidential Poll an Exercise in Democracy or a Sham?
As in previous elections in 2003 and 2010, President Paul Kagame's opponents don't stand a chance of even getting close to winning as long as he is in the running. Therefore, the battle lines that have been drawn are not between Kagame and the two underdogs in the race, but rather between Kagame and his critics, many of whom are to be found among opposition groups living in exile who have described the upcoming poll as as a one-man show and have also vowed to fight his "authoritarian leadership style", reports Isaac Mugabi for Deutsche Welle.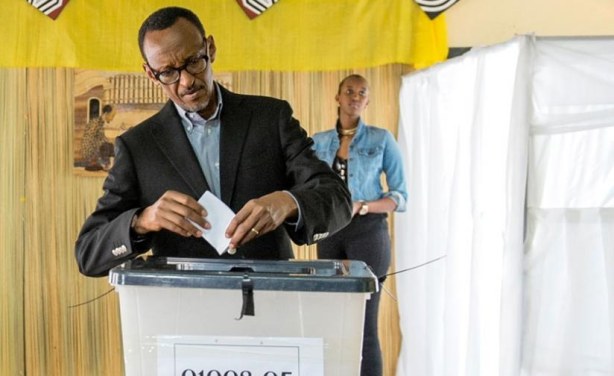 President Kagame casting his vote at a past election.
InFocus
A 90% or higher victory for President Paul Kagame on August 4 polls seems inevitable in what will be coronation rather than election. All this is underscored by the latest ... Read more »

"This is an opportunity to meet citizens, listen to their challenges and work together to provide solutions," President Paul Kagame has said, adding that these interactions should ... Read more »

Diane Nshyimyimana Rwigara, Fred Sekikubo Barafinda and Gilbert Mwenedata have failed to meet the nomination requirements to contest in the August poll. According Rwanda's ... Read more »