PHOTOS Graça Machel, Richard Branson #WalkTogether on Mandela Day
Hundreds of people gathered at the Grand Parade in Cape Town to mark Mandela Day. Led by The Elders, a forum of former leaders founded by Nelson Mandela a decade ago, the #WalkTogether march brought together community leaders and human rights activists who urged awareness of gender violence and gangsterism on the city's Cape Flats.
Photo Essay
Picture 1 of 16

Cape Town City Hall on Darling Street, where Nelson Mandela made his first public speech after his release from Robben Island on February 11, 1990 and the starting point of the #WalkTogether march. see more »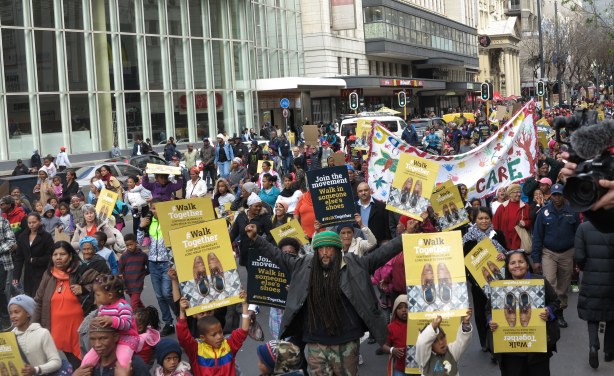 Hundreds of marchers #WalkTogether to mark Mandela Day.
InFocus
As the world reflects on the theme of the AU summit - Harnessing the Demographic Dividend through Investments in Youth - and on Mandela's hope for younger generations, present-day ... Read more »

The Department of Science and Technology has announced plans to assist underprivileged schools by donating computers and science laboratory equipment while the National Blood ... Read more »