Ghetto Kids Dance Crew From Ugandan to the World
The fast-rising dance crew has graced the cover of the latest issue of Vibe Magazine alongside U.S.-Moroccan rapper, French Montana. The Ghetto Kids have featured in French Montana's video, Unforgettable, and the singer also brought them on stage to perform with him during the 2017 BET Awards in Los Angeles.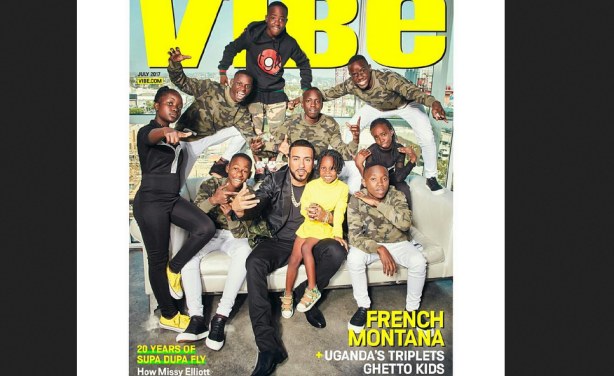 French Montana covers Vibe Magazine alongside talented Ugandan Ghetto Kids.
Uganda: Ghetto Kids - From Slums to the World

Citizen, 2 July 2017

On Sunday night, a group of children wowed the audience at the Black Entertainment Television awards (BET) in Los Angeles, California performing 'Unforgettable' alongside US rapper… Read more »
Video
Author:

Kenya NTV

Publisher:

Publication Date:

18 July 2017

Remember Uganda's Ghetto Kids who featured in Eddy Kenzo's hit song Sitya Los, they feature in this month's issue of the Vibe alongside Moroccan ... see more »
InFocus
The Ghetto Kids hit a new high when they became the first Ugandan performers to take the stage at the BET Awards. Their performance was hailed by Ugandans but the Ghetto Kids are ... Read more »

U.S. rapper French Montana featured the Ghetto Kids dance group in his latest video, Unforgettable, featuring U.S rapper Swae Lee of Rae Sremmurd. Read more »