Brace Yourselves Zambians, Lungu's Learning a Lot From Mugabe
Zambia has attracted some international attention over events that have taken place over a relatively short time. The world's media has in the past found Zambia uninteresting but suddenly paying more attention to the impoverished nation, for all the wrong reasons, allAfrica's Jerry Chifamba outlines the series of events that led to a state of emergency.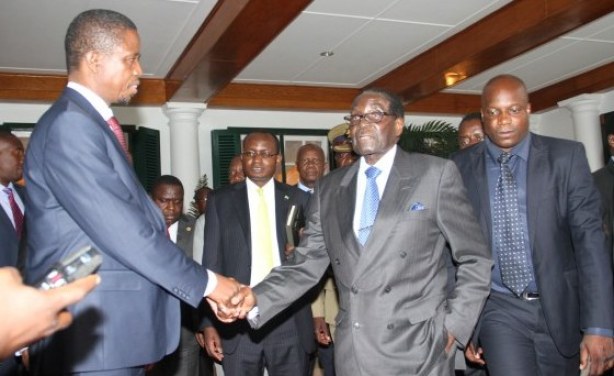 Zambian President Edgar Lungu with Zimbabwean President Robert Mugabe (file photo).
InFocus
"It's time we had dialogue, unconditional dialogue. We are nationalists dear colleagues, these are times when we should put all our differences aside and work for the common good. ... Read more »

Despite rights groups' demands for opposition leader Hakainde Hichilema's release, he remains incarcerated , awaiting the treason charge hearing on May 15. Read more »

"As president, I will not tolerate this lawslessness," President Edgar Lungu said in a national address on both radio and television. He was speaking following a fire that ... Read more »
Photo Essay
Picture 1 of 6

Zambia's opposition United Party for National Development (UPND) leader Hakainde Hichilema has been charged with treason for allegedly obstructing President Edgar Lungu's motorcade on a main road, ... see more »