China's Richest Man Gives Business Tips to Kenyans
Alibaba Group Holding's founder, Jack Ma, is in the country to inspire young entrepreneurs on how to succeed in business. The entrepreneur has urged the youth to take advantage of technology and sell their products abroad.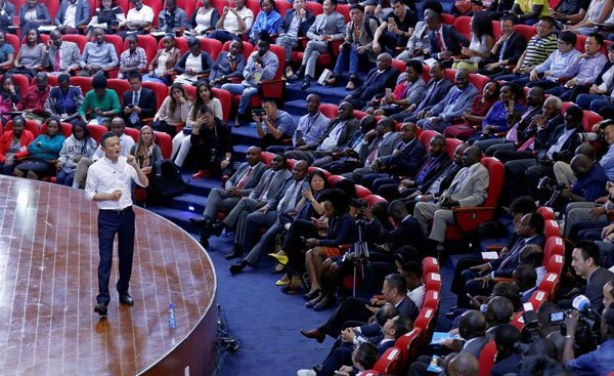 Jack Ma talks to young entrepreneurs and students on the University of Nairobi.
Kenya: President Kenyatta Meets With Chinese Business Magnate, Jack Ma

Kenya Presidency, 20 July 2017

President Uhuru Kenyatta today held a meeting with Chinese billionaire entrepreneur Jack Ma to discuss ways of empowering the youth through entrepreneurship. Read more »

Kenya: Lessons for Leaders From China's Richest Man's Philosophy

Nation, 19 July 2017

So Jack Ma, the founder and executive chairman of the Alibaba Group, is in Kenya to inspire young entrepreneurs on how to succeed in business. The 54-year-old Chinese magnate, who… Read more »

Africa: Asia's Richest Person, Alibaba Founder Jack Ma to Visit Kenya

CIO, 5 July 2017

On his first ever visit to Africa, Jack Ma founder of Alibaba Group and UNCTAD special adviser on youth entrepreneurship, will be in Nairobi on 19th July. Read more »